Discover the Best Online Payment Processing Solutions of 2023
If your business is an online store, you have to accept payments online. That way, it's easier for you to reach out to customers and grow your business. But how do you accept payments? Do you just stick with the credit card option?
Payment processing is what enables you to process payments in your business and get paid for the products or services that you sell. It's important to have the right payment processing solution, but with so many options available, it can be time-consuming to compare each one and find the one that's best for your business.
In this article, we'll talk about different kinds of online payment processors. This will aid you to find the right one for your needs and grow your business.
What Are The Best Online Payment Processing Solutions?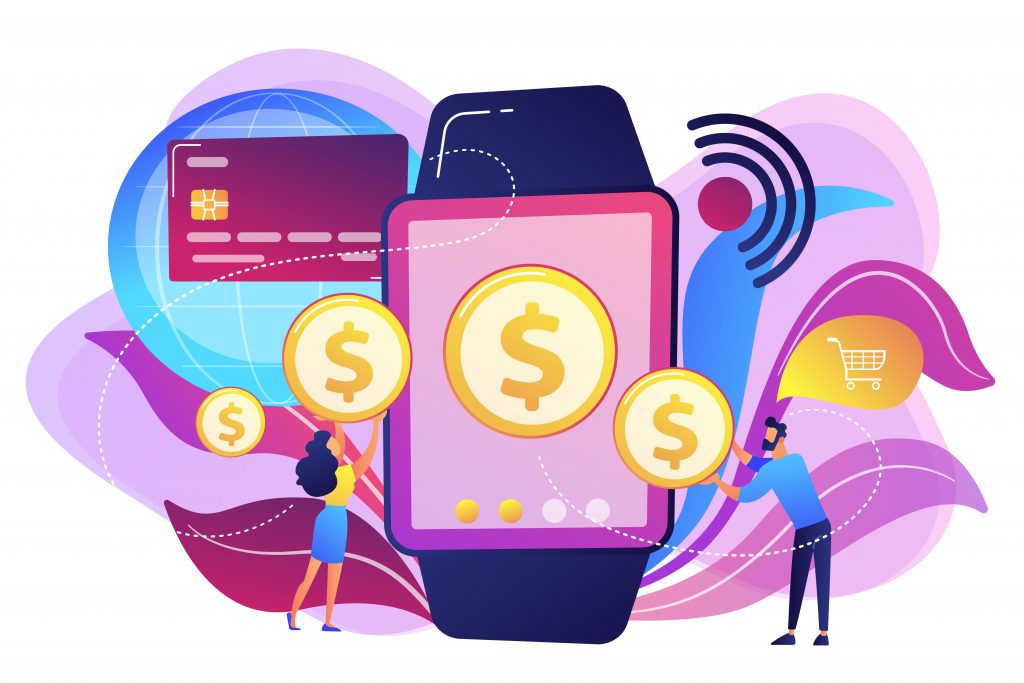 If you're looking for a way to easily process payments, there are plenty of options out there. But which one is right for your business? Here are some things to consider when choosing an online payment processing solution:
What kind of business are you running? If you're selling goods or services online, then it's important that your payment processor has a good reputation for security. If you're selling items on eBay or Etsy, for example, there's no point in using a service that won't protect your customers' information properly.

Do they offer affordable rates? Some services charge per transaction while others charge monthly fees. But either way, make sure the rates are reasonable compared with other providers' offerings before signing up with them. You don't want to end up paying more than necessary just because someone was too lazy to look around first.
All of these features make them ideal choices for small businesses that may not want to invest in expensive equipment or technology. But still, want access to high-quality services that offer all the same functionality as more complex models do.
What is An Online Payment Processor?
An online payment processor is a company that takes care of all the technical aspects of accepting payments. They allow merchants to accept credit cards and other forms of payment without having to worry about the complex technical side of things.
As a merchant, you don't want to have to handle any aspect of this process yourself. You should be able to focus on growing your business or running it as best as possible. And while there are many online platforms that provide this service, choosing the right one can be difficult since each option has its own strengths and weaknesses.
How Do They Work?
Payment processing is one of the most important parts of running your business. It's how you collect money from your customers, and it's vital that you find a good solution for this when choosing an online payment processor.
A payment processor is an organization that processes payments on behalf of merchants like yourself, helping to reduce costs while also making life easier for both parties involved.
The best payment processors offer a range of solutions at different price points. So that anyone can find something they'll be happy with, no matter what kind of budget they have.
Why Do You Need an Online Payment Processor?
An online payment processor allows you to process payments for your business in a convenient and secure way. As a merchant, you need to accept payments on the web, but you don't want to be bogged down by the technicalities of setting up an online shopping cart.
An online payment processor handles all of these things for you so that you can focus on growing your business with minimal hassle. It also gives merchants the ability to accept payment methods that they might not otherwise offer themselves, such as gift cards or cryptocurrency.
There are many benefits to using an online payment processor:
Save time by automating tasks like invoicing and managing customer information in one place
Reduce costs associated with fraud through rigorous vetting processes before accepting new clients
Increase sales by having more options available when it comes time for customers looking at purchasing goods or services from providers like yours who use similar services
Reasons To Consider Bankful As Your Payment Option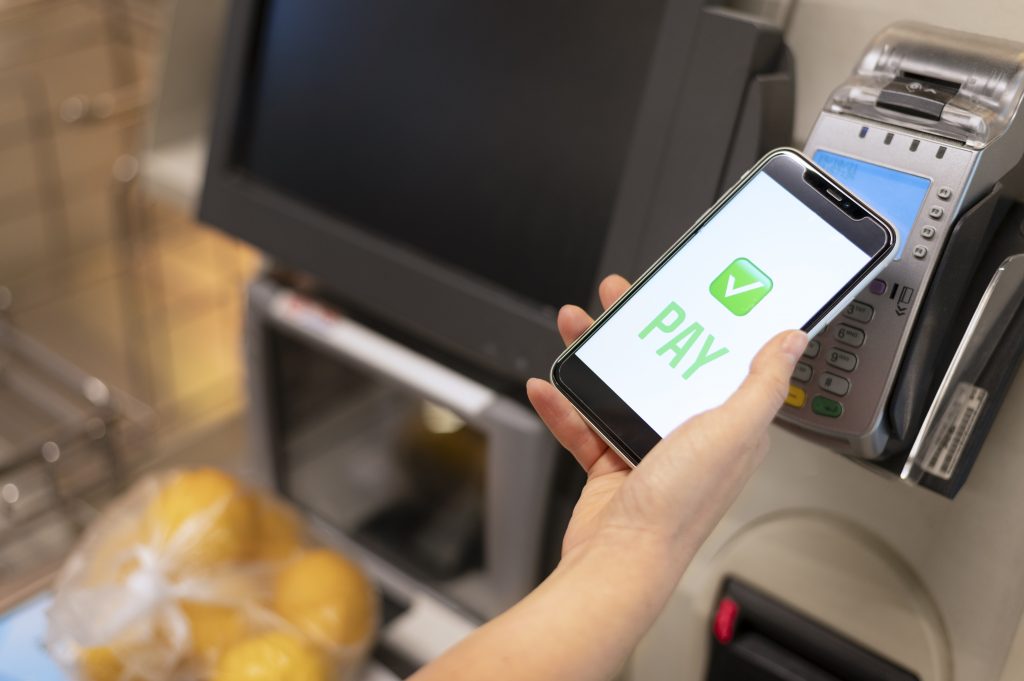 If you're looking for a way to effortlessly process payments online, Bankful is the best option. The technology offers a variety of solutions that are flexible and easy to use, so you can find the one that fits your needs.
Bankful's online payment processing solution is perfect for small businesses who want an easy way to accept credit cards online. The system integrates with all major shopping carts and e-commerce platforms, so it's simple to set up and start accepting payments right away.
Besides, Bankful also offers custom integrations with QuickBooks, Wix, Shopify, Woocommerce or Shopify, Sezzle and Magento. So you can get started right away without having to worry about maintaining your own software.
It has an easy-to-use interface and provides 24/7 customer support. Bankful also provides secure payment solutions that help protect your customers' information and data. It also has a wide range of features that make it easy to accept payments from customers and clients.
The solution offers a wide range of features including:
Integrated POS system
Billing integration with QuickBooks or other accounting software such as Xero or Freshbooks
Customer relationship management (CRM) capabilities that allow you to track customer data such as emails addresses or phone numbers; this information can be used for marketing purposes or sending out coupons or discounts via email or text message
Inventory management tools which allow you to track inventory levels on each product so that you know when they need restocking.
How to Choose the Best Online Payment Processing Solution for Your Business
Choosing an online payment processor can be a daunting task. With so many options available, it can be difficult to decide which one is right for your business.
To make the process easier, we've outlined some of the key things to consider before making a choice:
Features: Understand what features and payment types you need from your processor. Do you want a POS system or are you simply looking for an ACH solution? Consider what kind of mobile app support might be helpful (if any).
Customer Experience: Does the provider offer excellent customer service? How easy is it for customers to use the platform? What support options are available in case something goes wrong?
Reputation: Is the company well-established in its industry and does it have positive reviews from customers and peers alike? Are there any negative reports about them on social media or review sites like Yelp or TrustPilot?
Security: What measures does this processor take to protect sensitive information such as credit card numbers, driver's license numbers, social security numbers etc., while being able to provide secure access via firewalls and encryption protocols when needed – especially important if dealing with financial data.
Choosing The Right Online Payment Processor Can Make Your Business A Success
To scale your business to greater heights, you have to make the right decision when choosing an online payment processor. Here are the top considerations to make:
Choose a payment processor that is compatible with your business needs. For example, if you are selling high-priced items, it will be important for you to find a payment processing solution that offers fraud detection and chargebacks.
Let your payment processor be compatible with your business goals. If your goal is to earn more money from e-commerce sales, look for an online billing solution that has flexible pricing plans. This will help drive more sales by allowing customers to pay using the most convenient methods possible.
Select a payment processor that is compatible with your budget. When selecting an online billing option, make sure it aligns with how much money you can afford to spend. It can be on transaction fees, monthly subscription costs and other expenses related to accepting credit card payments online. This way you won't have any surprises when it comes time for renewal each year.
Choose one which best reflects what type of company image you want to be portrayed. This can be done by customers while shopping online or browsing through catalogs full of merchandise priced between $1-$10 per item sold during checkout time. So that shoppers can easily purchase multiple pieces at once without having trouble choosing one thing before paying digitally using mobile apps.
Get A Seamless Online Payment Processing Solution Today.
Nowadays, whether you are a business that deals with e-commerce or a freelancer who works from home, you will need to be paid online. The problem is that it can often be too difficult to find and set up the right solution. Whether you're looking for options other than PayPal, or even something more secure, here's a look at some of the best online payment processing solutions out there.
Online payment processors are the best way to process your customers' payments. They're easy to use, secure and can be integrated into your website or app in minutes. You can find a solution that fits your needs by looking at our list of top-rated providers here.
Consider having Bankful as your best online payment processing solution for seamless transactions.